Smile Makeover
This cosmetic dental process improves your smile with a variety of procedures.
Tooth whitening brightens your smile
Dental implants replace your missing teeth and restore your oral health
Natural looking crowns, bridges, and veneers improve the function and appearance of your teeth
Our smile makeover can restore your cracked, chipped, damaged, or discolored teeth. It can also preserve your jaw bone and gum health too.
We assist you to compliment your facial appearance, hair color, skin tone, teeth structure, gums and lips. Your treatment is customized to improve your smile's appearance.
View our cosmetic dental treatment options and ask us about our smile makeover treatment.
Examples
Before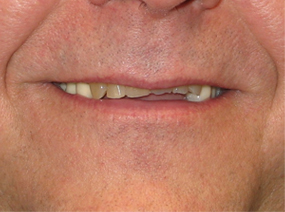 After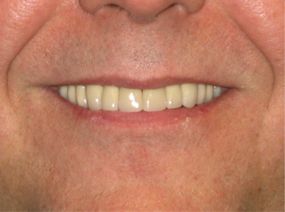 Before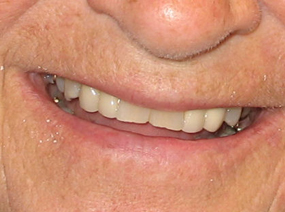 After