Digital Dental X-Rays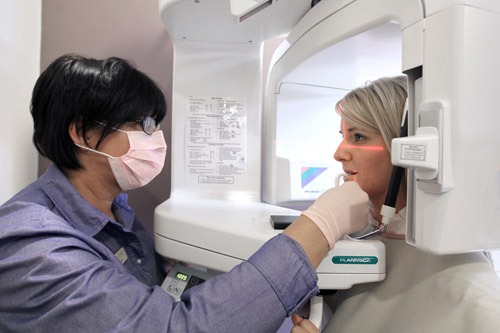 Images of your teeth, bones, and surrounding tissue help pinpoint problem areas. Digital dental x-rays help locate cavities, tooth decay, issues with your wisdom teeth, tumors, cysts, and bone loss.
We use digital x-ray technology.
A safer alternative to traditional film x-rays.
Easier process and more comfortable for you.
Our Panorex (full mouth x-ray) machine provides a thorough view of your upper and lower jaw to pinpoint your treatment.
Chair-side monitors allow you to see what we see.