Dental Crowns & Bridges
Dental crowns are designed to look and function as your natural teeth do. Crowns can be used to whiten, reshape, and realign your teeth. They can also repair tooth damage.
We provide a variety of dental crowns: porcelain fused to metal, ceramic, or gold. Gold crowns are more noticeable in your mouth while porcelain and ceramic crowns are tooth colored and can be shaded to match your natural tooth color. Proper crown treatment should be difficult to distinguish from your natural tooth.
Dental bridges fill the gaps caused by missing teeth. They also prevent your surrounding teeth from shifting.
Your dental bridge is held in position by dental crowns placed on the adjoining teeth. We use tooth colored bridges for natural looking results.
Dental crowns and bridges enable you to speak and chew properly. They protect your teeth from shifting and help prevent further tooth decay and gum tissue loss.
Ask us about treating your missing or damaged teeth with a dental crown or dental bridge.
Examples
Before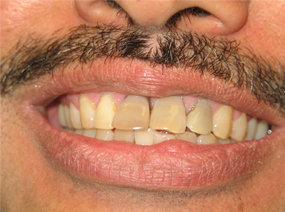 After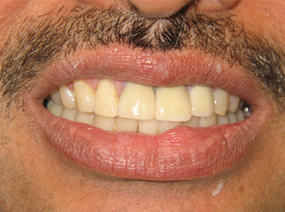 Before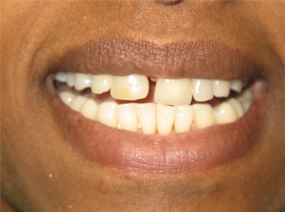 After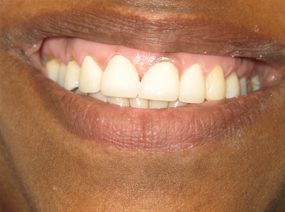 Before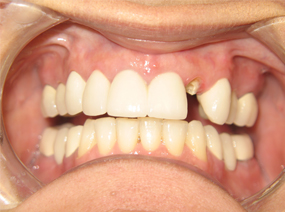 After