Compare Dentists in Maumee
Then Discover a Maumee Dental Practice that's Redefining Convenient, Comfortable, Full Service, Family Dental Care for You.
There's more to your dental care than a long list of available dental services. Our Maumee family dental practice provides the basics... PLUS a few more
You and your family's dental needs change. Depend on our dental office for preventative dental care plus specialty dental services that improve the quality of your overall health.
Receive excellent dental care and customer service in a relaxing, comfortable environment.
Stay connected to your "life" with in-office Wi-Fi
View television (via DishNetwork) with wireless headphones in all treatment rooms
Relax during your appointment by listening to a variety of online music using our noise-cancelling headphones
Entertain your children with activities in our children's area
Feel at home with warm, scented towels following your treatment
Experience comfortable treatment with complimentary lip balm to avoid chapped lips
Reduce dental anxiety during treatment with nitrous oxide and oral sedation

We also guarantee all of your dental work. This helps assure that you'll be completely comfortable... and satisfied with your treatment.
The only family dental care you'll need
Your dental care is an extension of your overall health care. Assure that you and your family are covered with our Maumee area dental services.
Straighten your teeth and improve your smile with Clear-Correct Orthodontic treatment
Maintain healthy teeth and gums with regular exams and teeth cleanings
Treat sleep apnea and snoring with an Oral Appliance
Relax during your dental treatment with Oral Sedation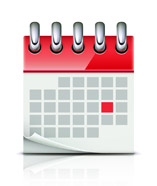 Convenient appointments available when you are
Schedule your dental appointment during convenient hours.
Open until 7 p.m., Monday and Thursday.
Before and after school appointments are available.
Emergency dental care when you need it.
New patient office tours to help you get comfortable with our dental office and services.
Call us to schedule your next appointment Monday through Friday,
8 a.m. to 6 p.m.
Established dental care in Maumee and Perrysburg
Improve your health now. Schedule a dental consultation or your next teeth cleaning and check-up.
Get acquainted today with Dr. Mark Stuckey and our Maumee dental office team.