Clear Braces for Adults
What Is ClearCorrect™?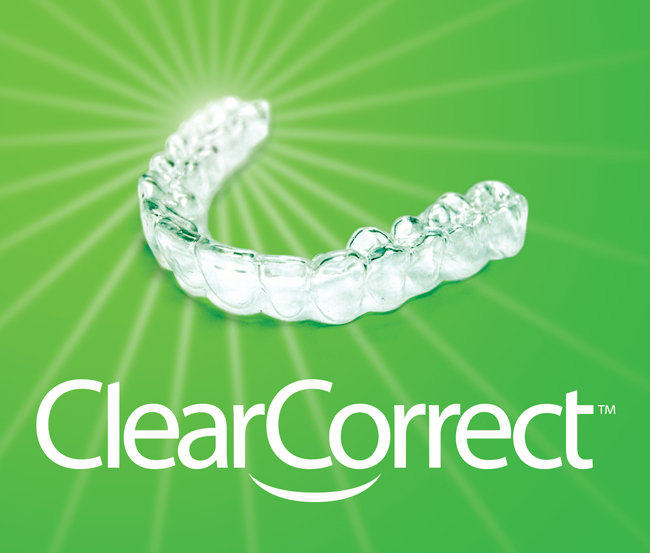 ClearCorrect™ is an innovative orthodontic solution. Straighten your teeth more discreetly and effectively compared to traditional techniques.
These clear, customized, removable teeth aligners can give you a beautiful smile. And it does so without the discomfort associated with wires and brackets from metal braces. Dr. Stuckey offers this system of virtually invisible aligners to help improve the look and functionality of your teeth with long lasting results!
Benefits of ClearCorrect™
ClearCorrect™ aligners are practically invisible, so most people won't even know you're wearing them.
Easy to remove for eating, drinking, and brushing your teeth
No wires. No brackets
Less maintenance and fewer office visits required
So comfortable you'll forget you're wearing them
Little or no impact on your daily routine
Improve the overall health of your teeth and mouth
How Does It Work?
The ClearCorrect™ process gradually straightens your teeth with a series of customized, removable, and virtually invisible aligners that you wear.
Dr. Stuckey will evaluate your needs and determine if you're a good candidate for ClearCorrect™.
We will take impressions, x-rays, and photos of your teeth and send them to the ClearCorrect™ lab.
Your custom aligners are formulated from precise 3D imaging technology to gradually and effectively move your teeth to the desired position.

Each set of ClearCorrect™ aligners is typically worn for three weeks. And each set you wear is slightly different than the one before.
The entire ClearCorrect™ process typically takes about one year. During your treatment you will be able to remove your aligners for brushing, flossing, eating, and drinking. However, Dr. Stuckey recommends wearing your aligners consistently to accelerate the results.
Call and schedule a free ClearCorrect™ consultation or click here to view the ClearCorrect™ website here.